I guess Lords used to have higher specifications for their beach huts in the past.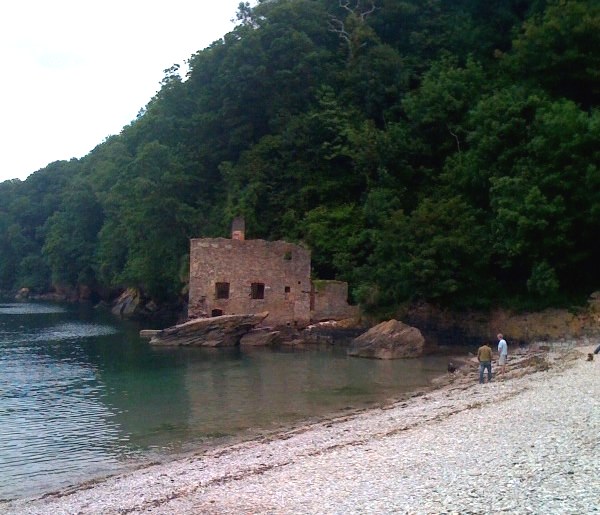 Elberry Cove is shingle and clear water in a peaceful setting, marred only by the fact that it is an approved water-ski site.  The Cove is also important for its eelgrass beds, as breeding grounds for young fish and native seahorses. Next to the cove are the ruins of the Elberry Bath House where Lord Churston used to take a cold dip after sweating it out in a hot tub!
The cache is a small click-n-lock style container hidden in the woods overlooking Elberry Cove. The cache is about 33 metres from a Geocaching.com cache with the same name.

Warning : There is an unprotected cliff a few yards beyond the cache site - watch where you're going.
You must be logged-in to see additional hints