Geocaching is an outdoor sport or activity in which cachers use a GPS receiver to find a "treasure" hidden by other participants. Caches are watertight containers containing items for exchange (mostly inexpensive trinkets) and a logbook in which the finder records their discovery of the cache. The coordinates of the cache's location are stored in online databases such as opencache.uk, along with the description and instructions necessary to find it.
Current state of the game
New recomendations granted
1
Geocaches rated as excelent
267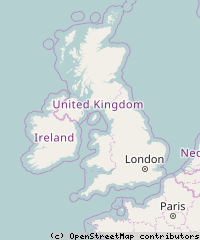 OK04B5: The Beacon of Hope
OK04B3: Mousekilers Box
OK04B0: Incongruous
OK04AF: Sherrycombe Waterfall
OK04AA: Devonport Leat - The Beginning
OK04A9: Devonort Leat - The End
OK04AE: Overlooking Sherrycombe U boats.
OK04B4: Lunch in Preston
OK04B6: Brunch in Wimborne.
OK04B2: On the way to Aberdeen
OK02B0: Trendlebeer Down
Trendlebeer Down

hidden by

dartymoor

(01-06-2019)

United Kingdom (UK) > Devon

Amberel:

Looking at a good map often gives a reasonably accurate forecast of what the view may be like. In this case the map didn't begin to do justice to the most spectacular panorama that spread out to the north.

A small, empty cache, in a modest hide, but a recommendation just for that view!

Thanks for the cache,

Rgds, Andy Marion and Maisie