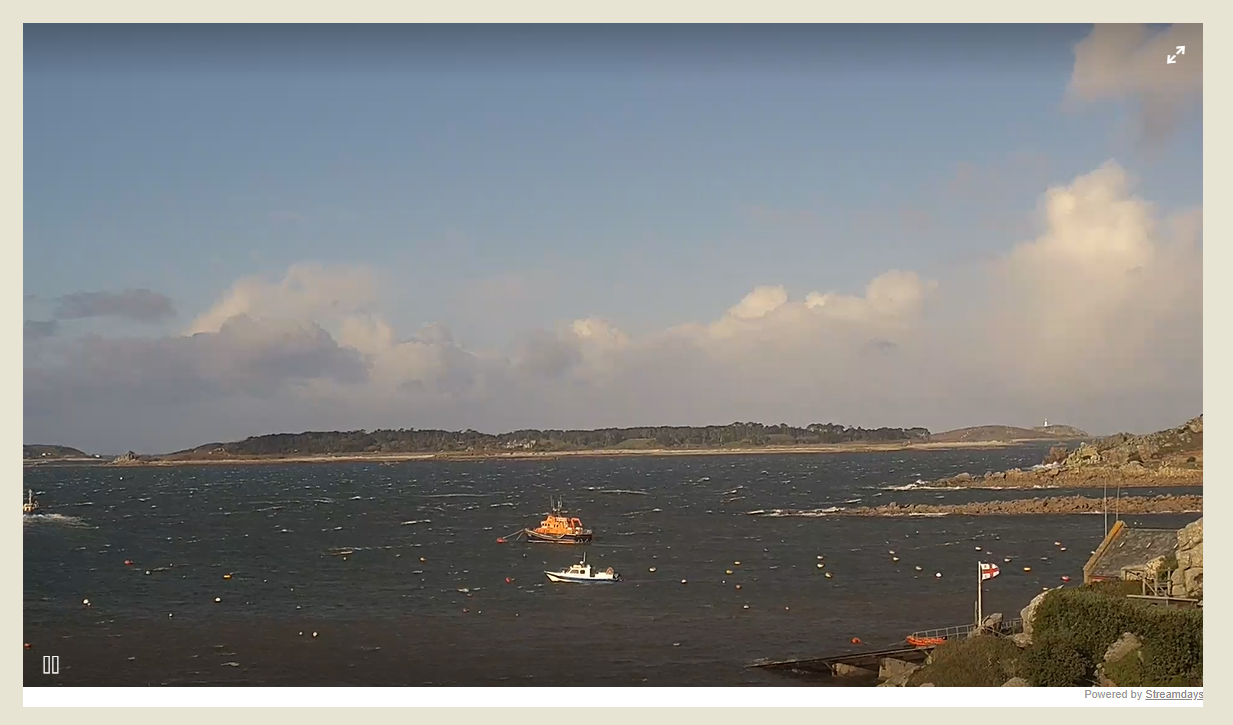 Catch yourself on the St Mary's Hall Hotel's Webcam, which points at Tresco and the St Mary's lifeboat station.
https://stmaryshallhotel.co.uk/tresco-cam/
You'll be 150 metres from the camera, so you will need to give a big double armed wave in a southerly direction, while standing on the path, next to the flag pole.  Add your captured image to your found log.
Alternatively, if the above camera is not working, you may capture yourself on this one of Porthmellon beach and the very end of the lifeboat slipway.
https://www.sailingscilly.com/web-cam/
We recommend a visit to the lifeboat station, with its boards full of all of its many rescues over the decades. 
https://rnli.org/find-my-nearest/lifeboat-stations/st-marys-lifeboat-station
Even better, you might be able to take a tour of The Whiteheads, if you're enough to be on the quay on an open day.