Not many would consider Fordsland Ledge to be a proper Dartmoor tor and it is very much dominated by two Army huts and a flagpole.  However, the reason for the Army huts is that it provides an amazing view down the West Okement River valley towards Lints Tor which is the next tor on the GeoPath route.
To reach Fordsland Ledge head south from High Willhays along a well defined path and it will gradually turn to the right and take you to the Army huts. The cache is further on and hidden from their view.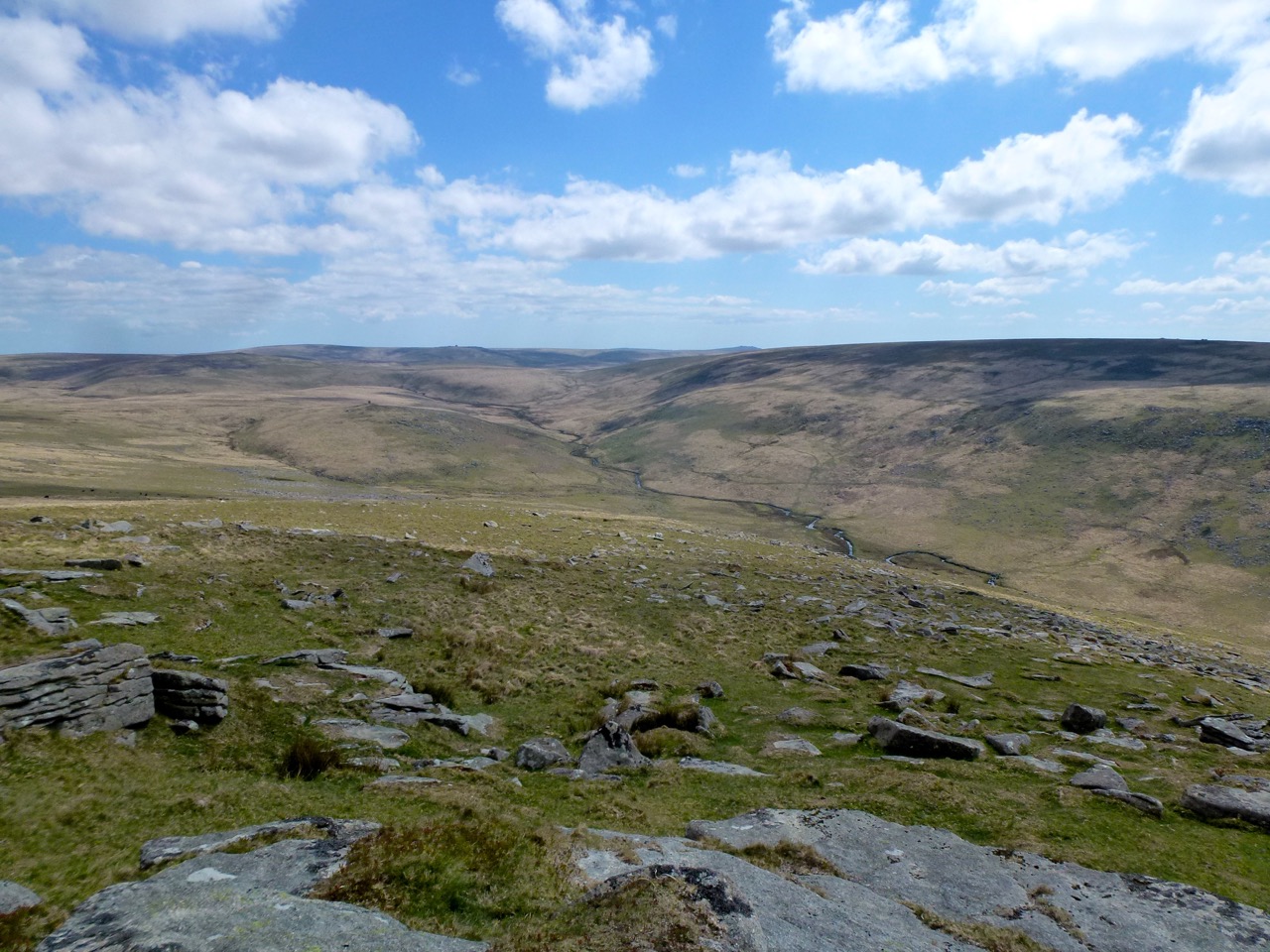 IMPORTANT NOTE: All of the caches in this Geopath are located in or near the Okehampton Military Range where live firing occurs. You must check out the Firing Notices before entering any of the ranges. DO NOT ENTER THE RANGE WHEN THE RED FLAGS ARE FLYING. Never pick up any objects, they may be unexploded devices.
The weather on Dartmoor can change suddenly and unexpectedly and ALL types of weather conditions can be experienced. Please ensure that you have the correct clothing and map & compass (and know how to use them). Please do NOT rely solely on your GPS.
I would like to thank the Dartmoor National Park Authority for their kind permission to place this cache, which has been placed according to the geocaching guidelines.
You must be logged-in to see additional hints