This is the location of one of the oldest, but now archived, caches in the U.K. and we thought that such a great cache location deserved to be preserved.  We now have a series of revived, suspectly archived old Scillonian caches.
Originally hidden by Street Pilot on 24th August 2001.
Hell Bay: GC1B1D
https://www.geocaching.com/geocache/GC1B1D_hell-bay?guid=9e7fc623-c0e5-4912-8e26-b7cb43341c70
This is one of the most spectacular locations in the Isles of Scilly.  Try to come on a sunny, windy day at high tide and you can watch the sea breaking over Shipman Head.
Over the centuries many ships have been wrecked below you.
http://cornishmemory.com/item/WAT_16_018
Large areas of the Isles of Scilly are SSSIs, including Shipman Down.  Finding the cache will not require you to disturb any vegetation or rocks and it is a few metres from the coast path.  Please litter pick if you find any rare detritus (actually, quite common on the shore after a storm).
Other new ancient ones: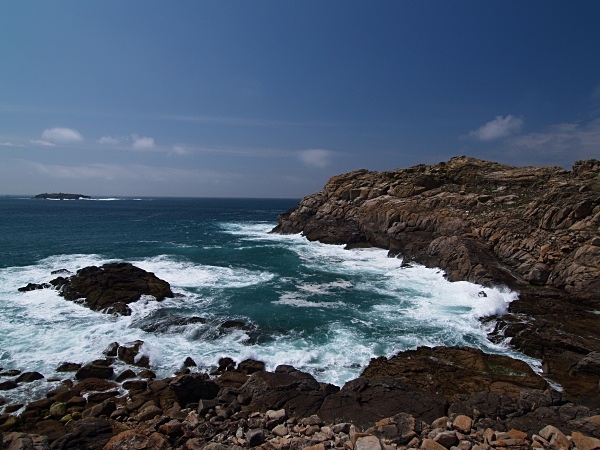 You must be logged-in to see additional hints