The route from Cranmere Pool to Taw Head is across the most difficult terrain you will encounter on this GeoPath. You will be going across the Dartmoor watershed! The watershed divides the area into the water source for those rivers which flow out to sea in North Devon, the Taw and Okement rivers, from those that flow out to sea in South Devon, the Dart for example. As you can see the heads of these rivers heading in totally different directions are very close on Dartmoor.
This route to Taw Head is likely to be wet at all times of the year and there are no real paths to follow. It is a case of following the arrow and keeping your eyes glued to the ground to avoid the numerous mires and bogs in the area.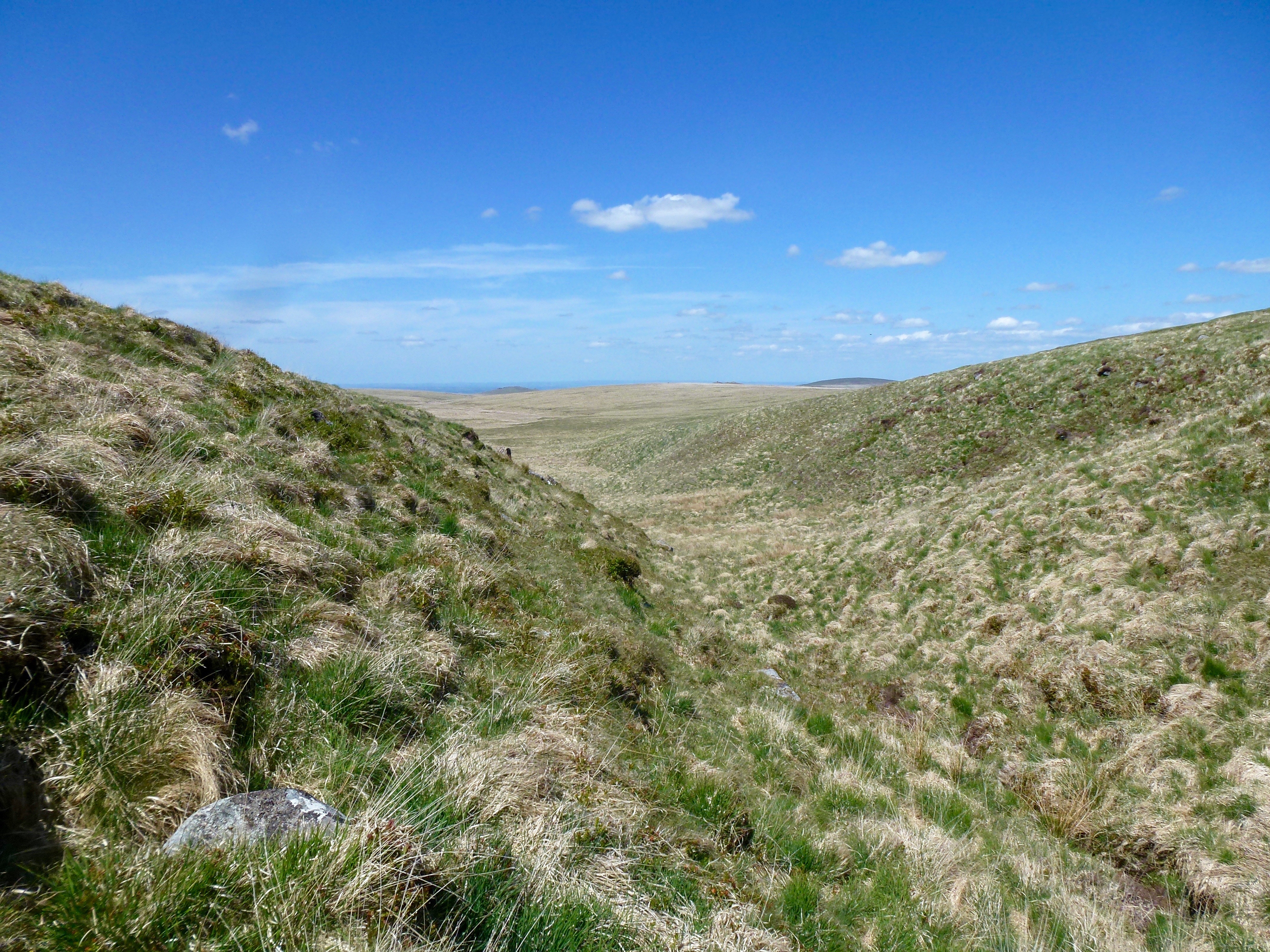 IMPORTANT NOTE: All of the caches in this Geopath are located in or near the Okehampton Military Range where live firing occurs. You must check out the Firing Notices before entering any of the ranges. DO NOT ENTER THE RANGE WHEN THE RED FLAGS ARE FLYING. Never pick up any objects, they may be unexploded devices.
The weather on Dartmoor can change suddenly and unexpectedly and ALL types of weather conditions can be experienced. Please ensure that you have the correct clothing and map & compass (and know how to use them). Please do NOT rely solely on your GPS.
I would like to thank the Dartmoor National Park Authority for their kind permission to place this cache, which has been placed according to the geocaching guidelines.
Je moet ingelogd zijn om de hints te zien